A little more progress.
I'd be thinking for a while that I should fit the front chin spoiler to the car. I was fortunate enough to find a brand new old stock one several years ago so it's got perfect end captive nuts. I'd never actually fitted any spoiler to the front of the car. The shell had sustained some storage damage which was repaired when it was painted. I was therefore very pleased that the spoiler appears to fit.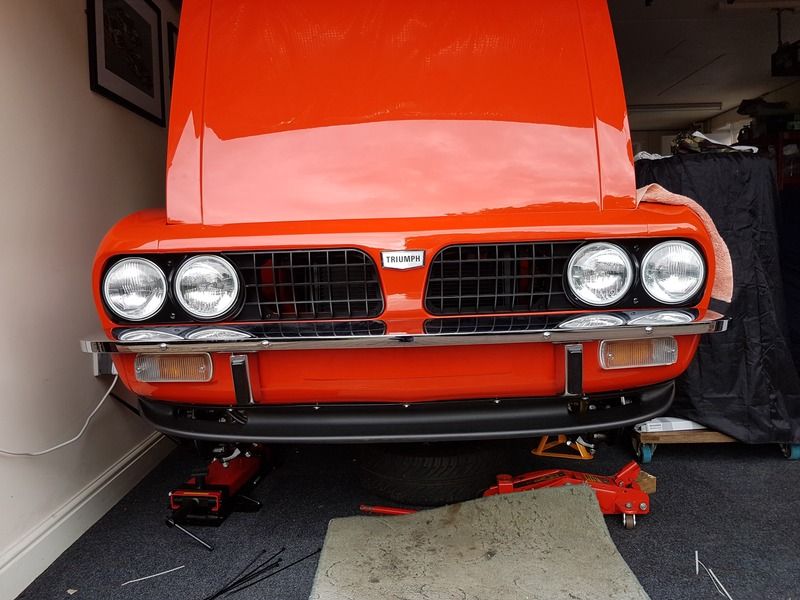 In the pic it's not fully tightened up as I've decided to use some stainless nuts and bolts which I didn't have in stock at the time. It looks as if it will fit well, as well as they can anyway.
I've also painted and fitted 2 new headlamp surrounds. I'd placed a couple of old ones in there but they were well past their best. I started off with a pair of new 1500TC type surrounds which are bare polished aluminium. I trial fitted them first and both required some fettling to get them to fit.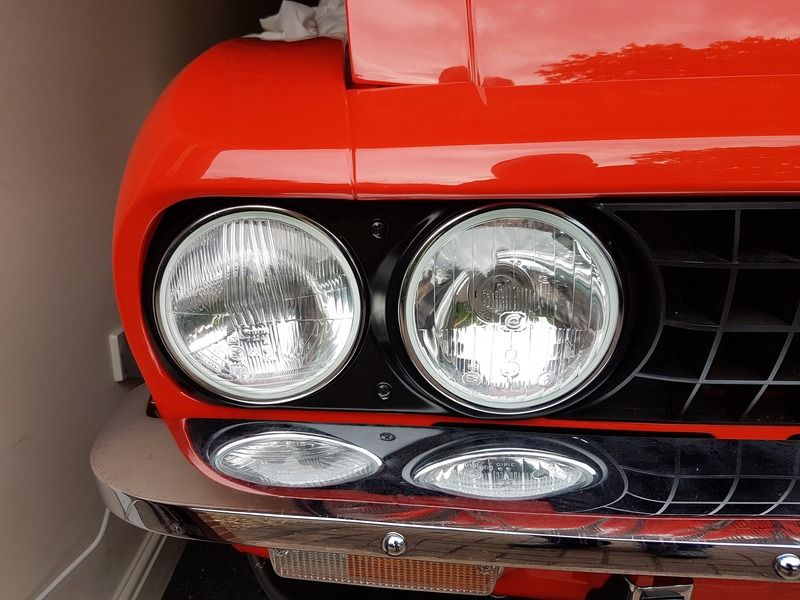 There were a couple of scratches which I rubbed out before etch priming. I then painted with some satin black. Annoyingly I had a couple of flaws in the finish from a wayward nozzle so some parts had to be rubbed back before being sprayed again. I'm glad I trial fitted them beforehand as I'd have risked damaging them once they'd been painted.
Finally I've painted the two radiator brackets. I'd actually already had these blasted and painted in gloss black but they were to shiny so I gave them a rub over, bit of etch primer and painted them satin. I've attached them to my new aluminium radiator which I had made recently. For various reasons I've decided to ditch the viscous fan. To me it's not particularly efficient at cooling so opted to have an electric fan mounted on the radiator. Partly to get it out of the way I opted to fit the radiator in position. It gave me the chance to fettle the fitment with no engine in the way and will also give me the opportunity to organise the wiring for the fan. I've actually also got a near identical radiator in stock but without the fan and switch so I can always return it to the viscous setup if required.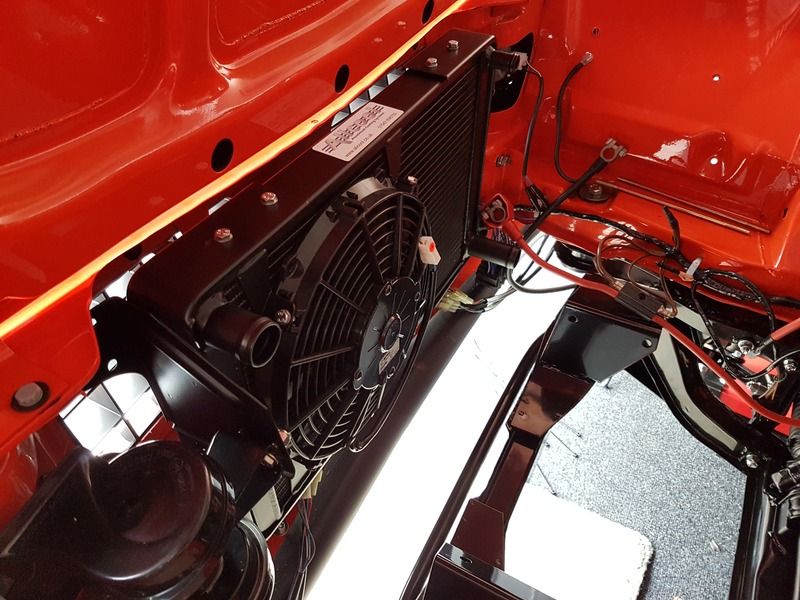 The build has never been about making a 100% original car, it's all about making the car standard 'plus' fitting upgraded components in some areas, improving performance and efficiency without destroying the car.