Quote:
With a clubs lower repair panel this OSR door would be very good so you are welcome to come round and have a look. It is on the car that has just been declared a write off. If anyone is interested all the other doors are in very good condition.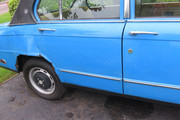 Richard
Thanks Richard, I think I might need to come & have a look.
Where abouts are you?