David, especially for you I dismantled an LSV.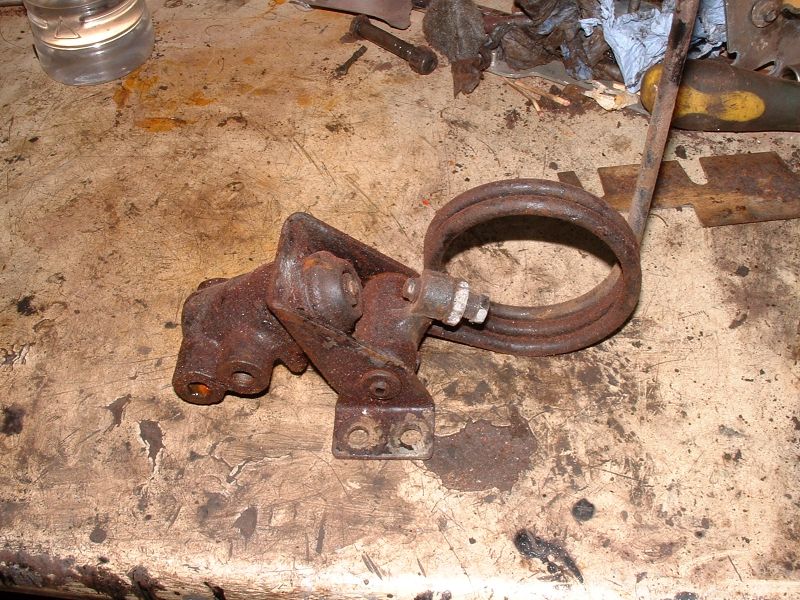 Remove the grub screw...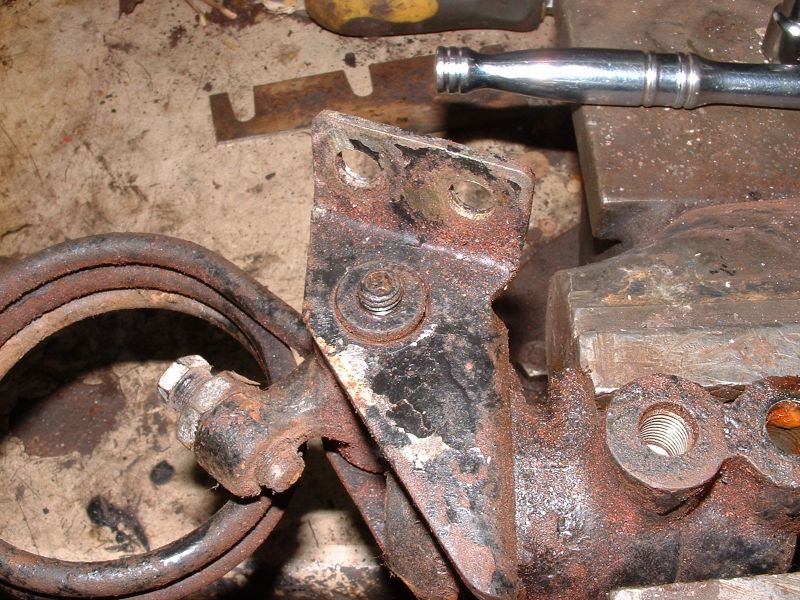 Then you can remove the pin next to the coil and the coil itself.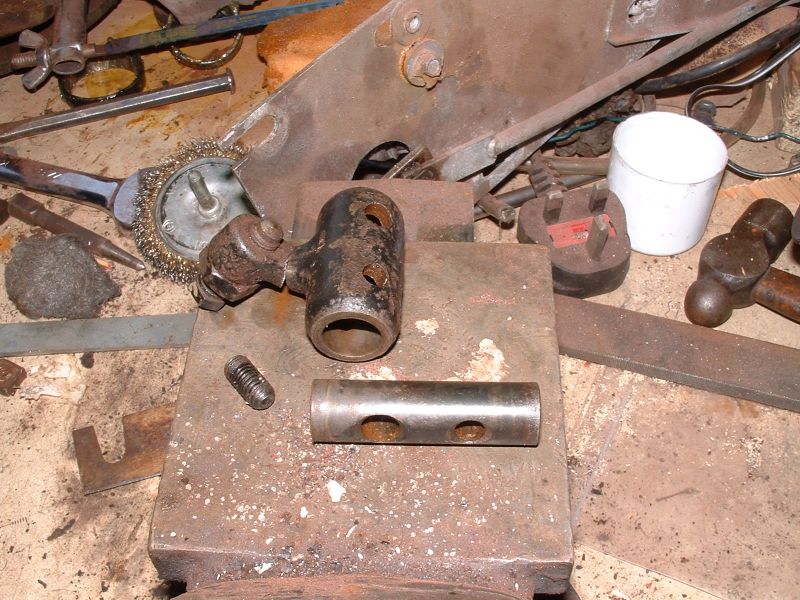 The shaft wasn't easy to get out and I had to use the vise as a press to get it out. I usually don't bother doing this bit, I just bend the bracket back and remove the LSV assembly (which is what I ended up doing any way). Whilst hitting the pin I missed and hit the cast lug and snapped it off. I think I have a spare somewhere.
I used a 32mm. socket to undo the assembly.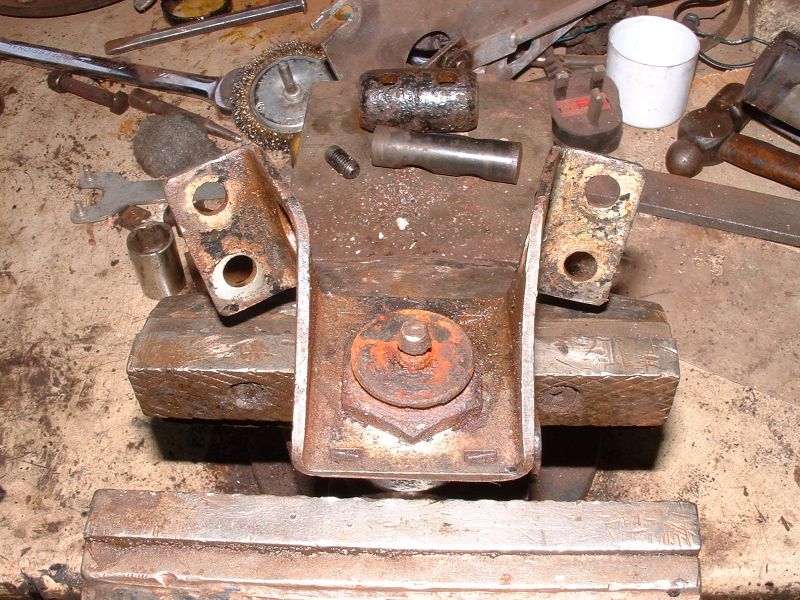 Once undone the assembly won't fly out as the seal will hold it, you will need to jiggle it to get it out.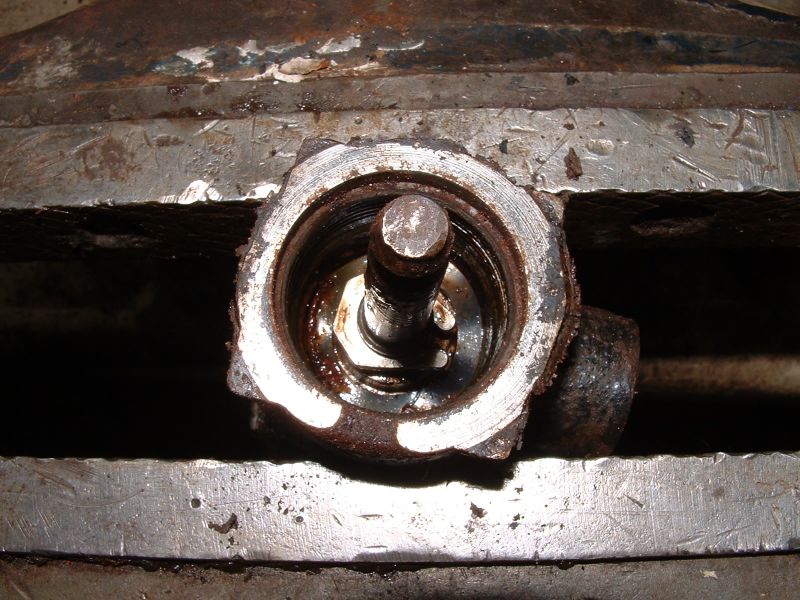 Remove the spring (noting that the thinner end is towards the bottom). Then jiggle the main assembly to remove. Another seal holding this one.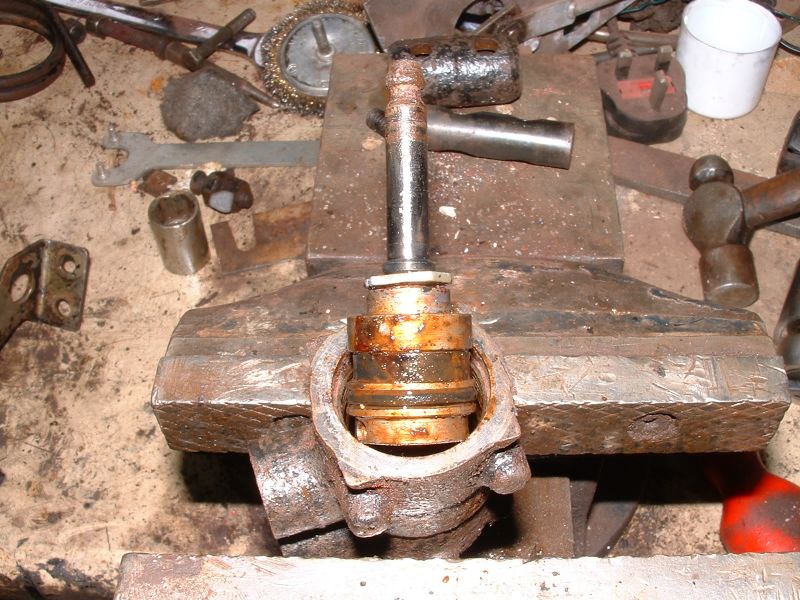 There is a seal in the top piece under the nylon retainer. Both of these push out with the aid of a small screw driver (use something blunt if you are going to reuse the seal.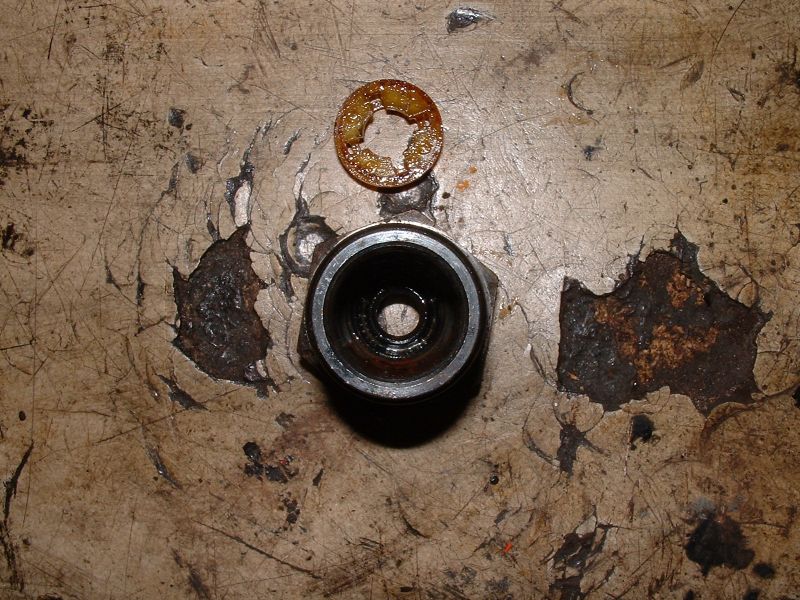 There are 5 seals to replace including the dust cover. You'll find the fifth one up under the main assembly, a very small 'O' ring.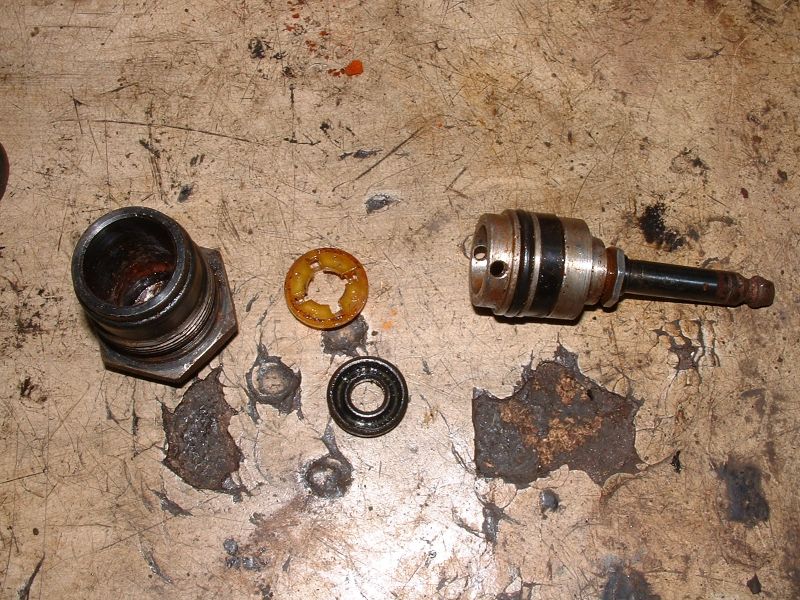 Plenty of seals kits in club stock.
_________________
Sprintless for the first time in 35+ years.

2007 Porsche Boxster S

Grammar:
The difference between knowing your sh#t and knowing you're sh#t.
Schedule: Pronounced "Shedule" not "Skedule"!