Dear members of the Triumph Dolomite club.
I have been a member since I bought my Dolly (oktober 2014), but never started a topic myself.
Short story about me:
I am 23 years old and I am currently studying for my Biomedical Engineering Masters degree. I was looking for a cool oldtimer to work and then I saw a Triumph Dolomite restauration project on the Dutch Craigslist/Ebay called Marktplaats. Even though I never had a oldtimer car I did once owned a 30 year old Aprilia Red Rose 50cc moped. So there I was, looking to start a totally new project with no experience

. I went for it!!!
Since I don't have my own garage because I live in the city center I had to keep the car at my dads place.
After entless nagging xD he caved and I could store my Dolly at his place. I paid 300 euros for a car and parts that had been sitting in a garage for 10 years. I bought the Dolly in oktober 2014 and now its 1,5 years later. I already did a whole lot of work on the car but my dad has set a deadline.... September 2016, because he wants to take me and my best mate to Goodwoord Revival

with the Dolly.
Okay now you will think! Awesome Goodwood sounds terrific wonderful and again awesome!!! And now you will see the condition of my car when I picked it up at the most southern part of the Netherlands.... Limburg.
Attachment:
File comment: The car as advertised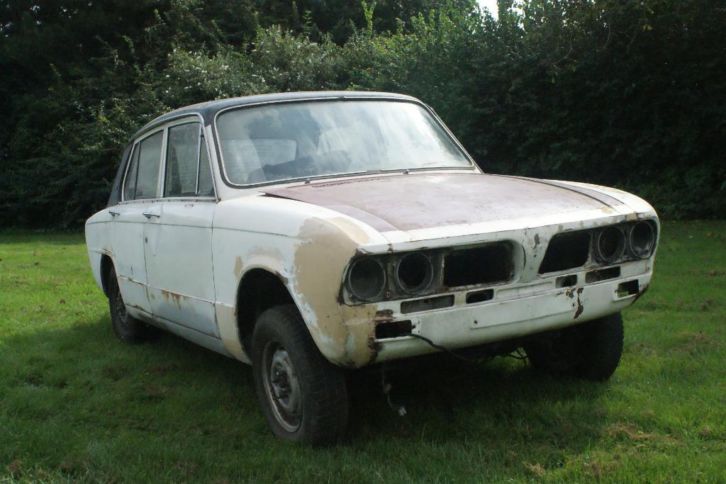 $_85 (3).JPG [ 54.57 KiB | Viewed 2649 times ]
Attachment:
File comment: All the parts piled up inside the car !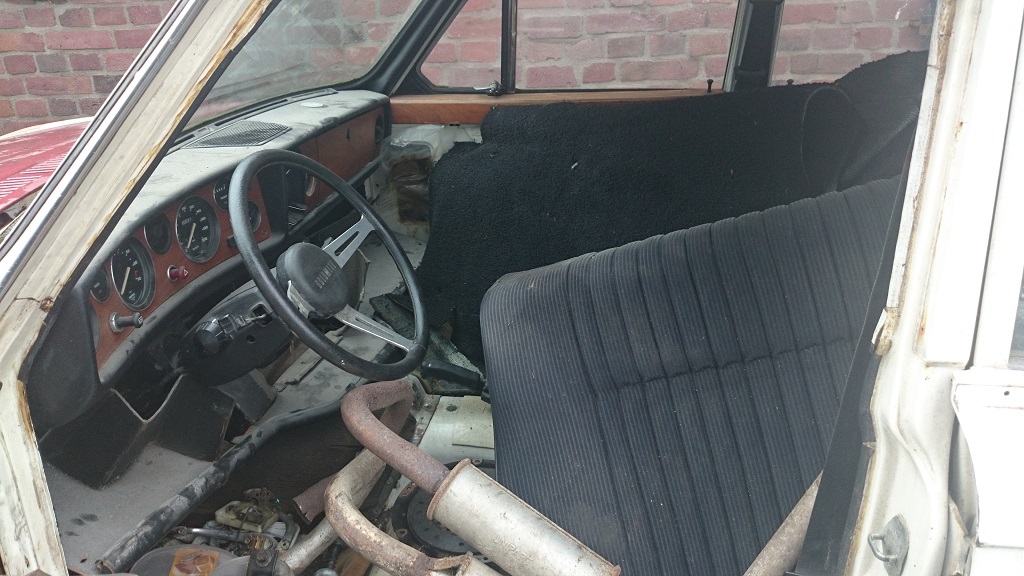 pic 3.jpg [ 232.46 KiB | Viewed 2649 times ]
Attachment:
File comment: All the parts piled up inside the car !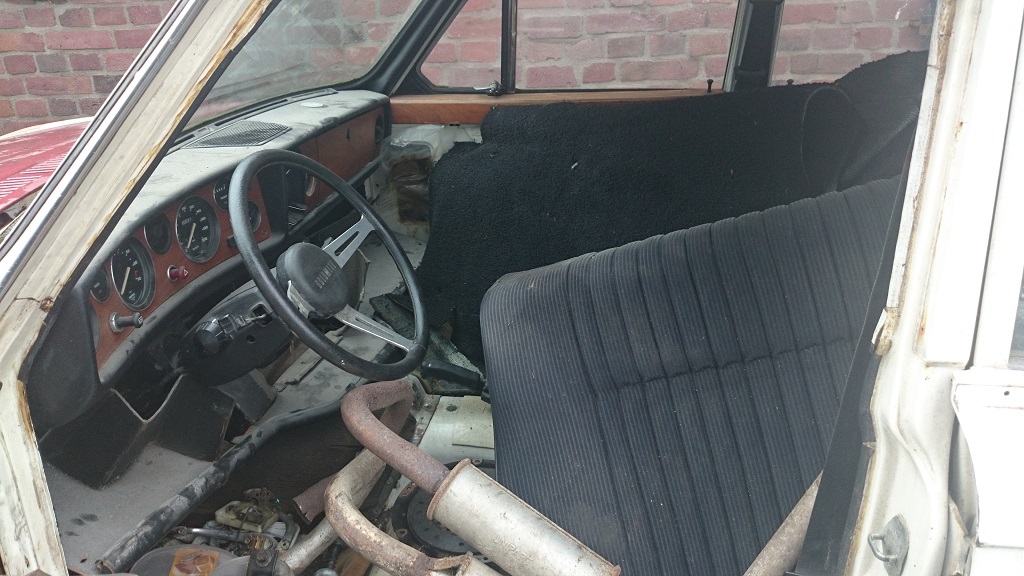 pic 3.jpg [ 232.46 KiB | Viewed 2649 times ]
Attachment:
File comment: On the trailer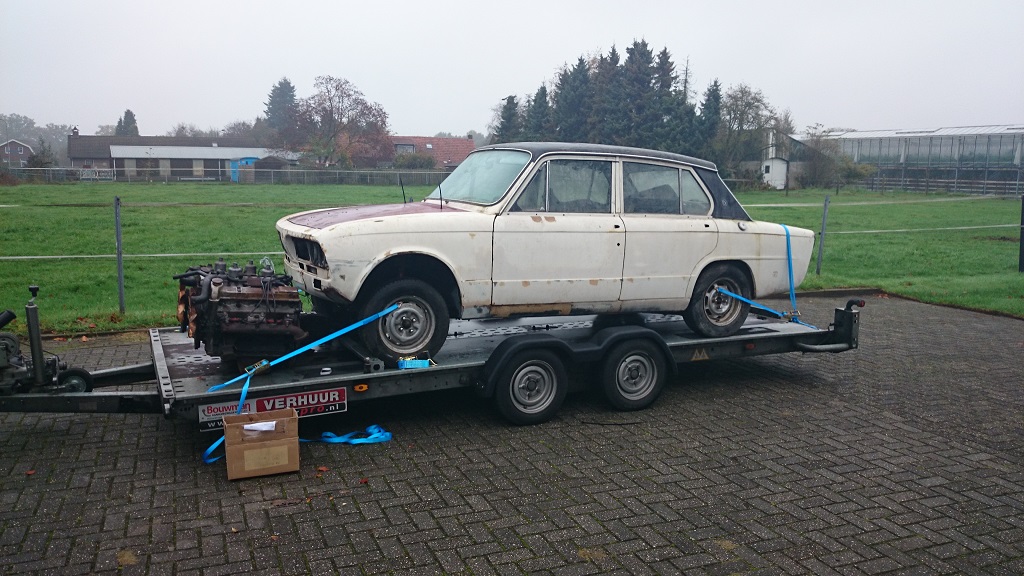 pic 2.jpg [ 255.87 KiB | Viewed 2649 times ]
As you may have noticed, there is no engine or transmission inside it

. That was one of the many things that had to be done

Becaue the previous owner had to many projects he wanted to get rid of this car. He also had a mint Dolomite Sprint !!! (obvisoulsy i wasnt selling it

_.
I told him my story and the fact I was a newbie etc and he really liked the fact that a younthfull person like me is interested in restoring a car twice my age (His words not mine

).
So my dad and I put the car on the trailer put all the extra parts (engines, gearbox, front suspesion etc) in the back of the car and we started a long way back to the north (300KM or around +/- 200 miles) .
I will try to put a story/update on the forum each day in order to play catch up, and I can tell you that the car is painted in the orignal Triumph British Racing Green

.
Also I hope you guys won't be offended by my lingo, since English is not my native language.