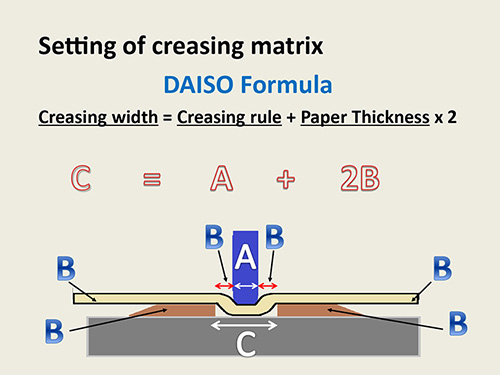 It's at times like this that I remember why it's taken me this long to not restore my car.

After spending the weekend reading about folding cardboard I've come across this diagram and formula.
C is known (1/4") as is B (the millboard is 1/16").
So A = 1/4" - 2(1/16") or 1/8".
And another one here with slightly different calculations, but much the same result:
https://www.cito.de/en/GB/boxline/creas ... h/?m=0.063
If I can put together a jig/tool to do this I
should
be able to put the correct creases into the board without cracking it. Whether I actually can is another matter entirely...