Well hello there all,
I hope you are all doing well.
Alot has happened since the last time I updated this, not least with progress on 'Kermit'
Progress has been slower than i'd like, owing to an unexpected job redundancy, unemployment, pandemic, new job(but furloughed) and a house move. All within the last 9 months!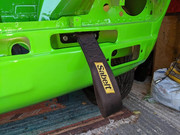 tow strap fitted. i'll probably cable tie it the valence or tuck it inside so it doesnt flap about.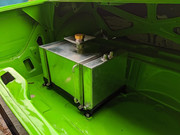 fuel tank fitment, and various thinking about routing of fuel pipes and mounting of pumps.(more on this to come soon!)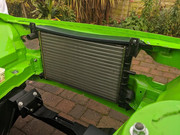 radiator fitment, i think it looks great but somewhat exposed?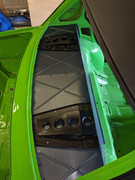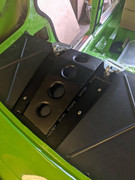 these look great and really set off the back parcel shelf.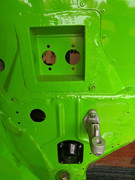 clutch master cylinder and bottom steering column flange thingy.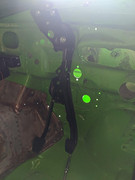 brake pedal, sorry about the crap picture.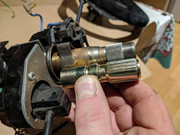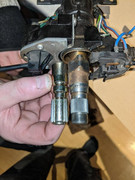 removable steering wheel boss slug, and thinking about where to position it on the column so I could still reach the indicator stalks etc.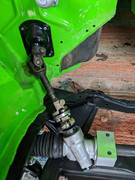 steering knuckle, i may replace this with a forged one once i get the chance. the original triumph one doesnt give me alot of confidence!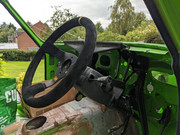 steering wheel fitted, this was quite a proud moment. and to top it off, the steering is very light considering it has a quick rack fitted(3 turns lock to lock)
Let me know if you have any questions!
Thanks,
Pete
_________________
1980 Dolomite Sprint Track Day Car....KLJ 895W. now redtopiffied

Volkswagen Golf MK3 Gti....R301UUJ. RIP 22-5-13
Volkswagen Golf MK4 TDGTI 150 MM53VNT Sold 7-8-17
BMW 320d Coupe M-Sport with factory fitted Performance Pack.
Proud TDC Member!
viewtopic.php?f=19&t=23031