Thank you for all the comments

It's nice to know there's a little bit of interest, keeps me motivated. Reading James467's
NWL thread
made me realise I seriously need to step up my game.
Anyway, despite the lack of status updates, quite a lot has been going on.
The car is still at the body shop and taking longer than expected, but not a problem - I'm busy refurbishing everything so that it's ready to bolt to the car as soon as it comes back.
New headlining manufactured by Aldridge, I sent in my original as a template, so if anyone needs a
Toledo 2 door headlining (they are slightly different to 4 door)
, Aldridge can make you one from my original.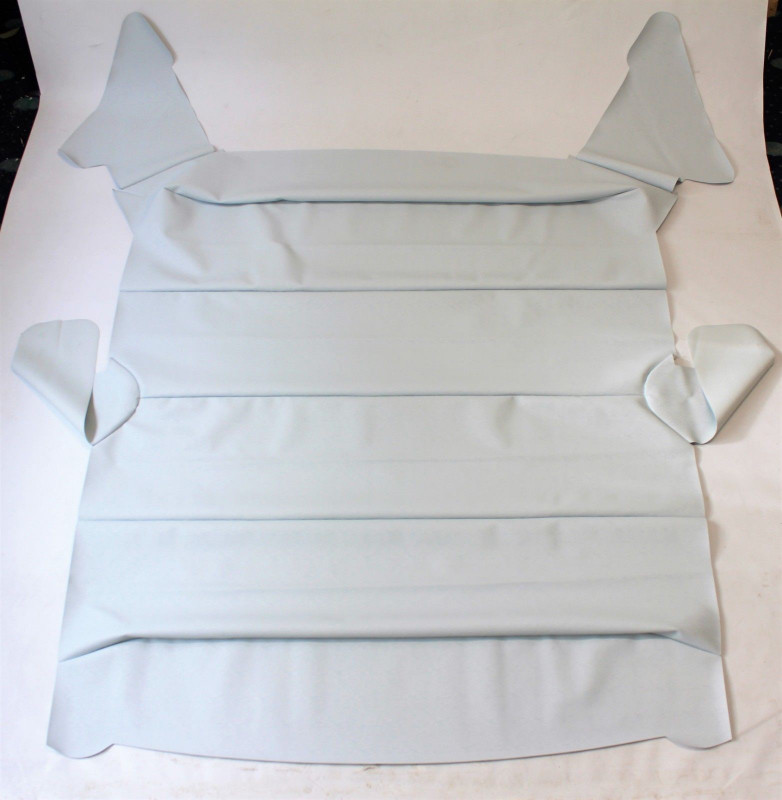 It's a perfect colour and texture match to the original, albeit marginally thicker.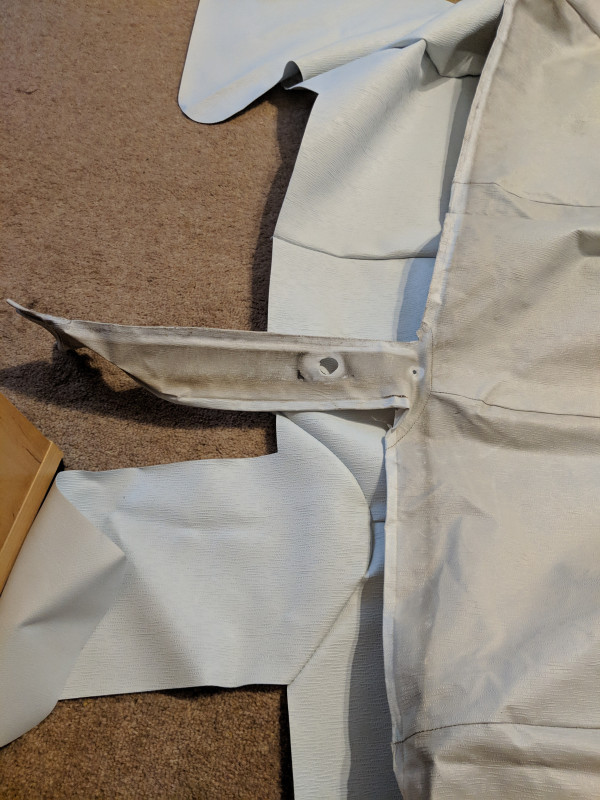 Acquired some NOS almost perfect Toledo nose and boot badges.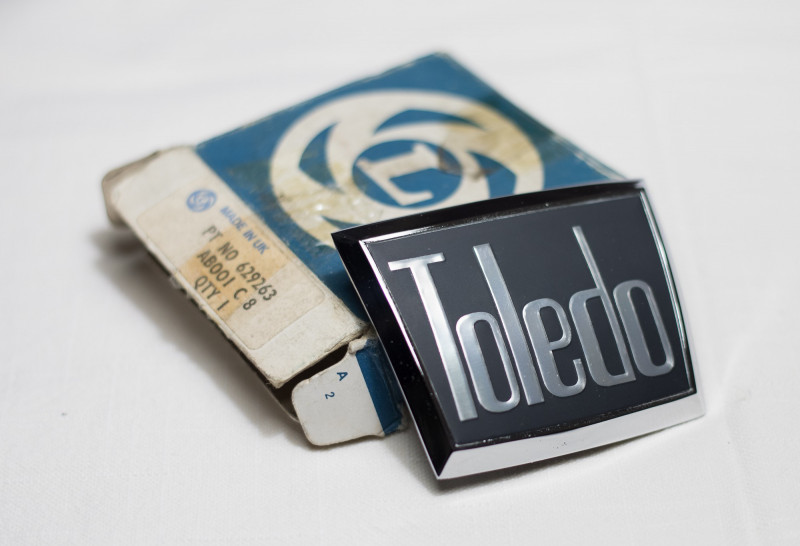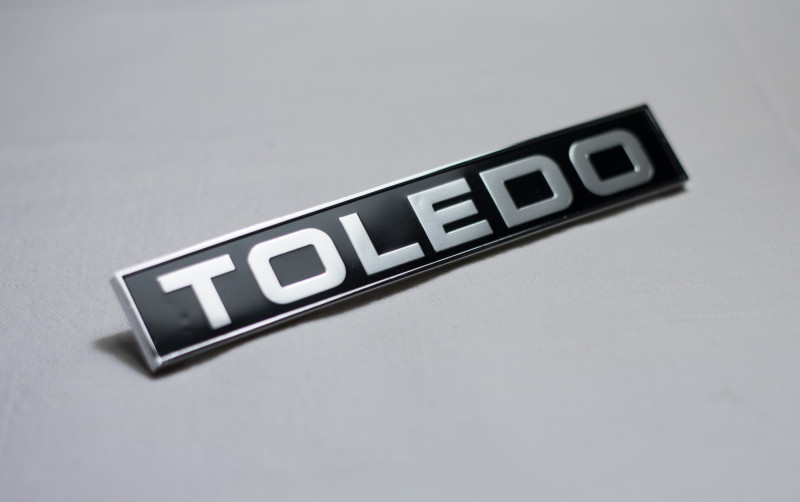 Bought some perfect NOS rear lights and a sidelight lens.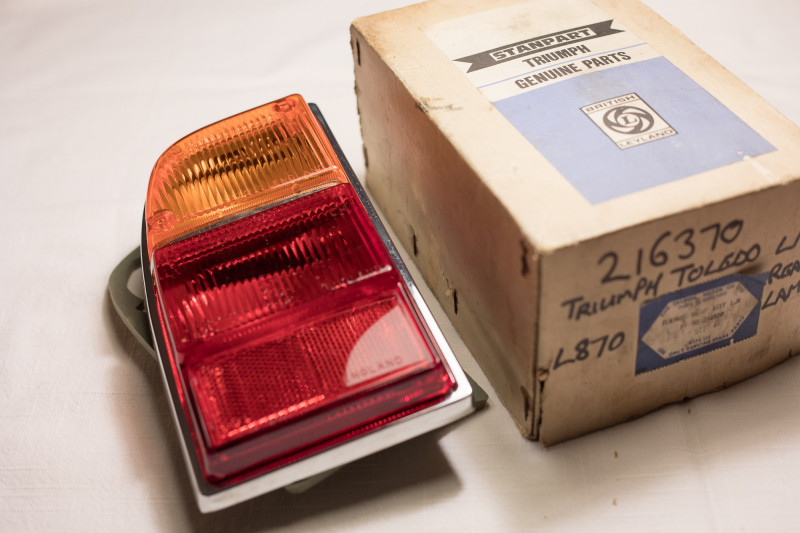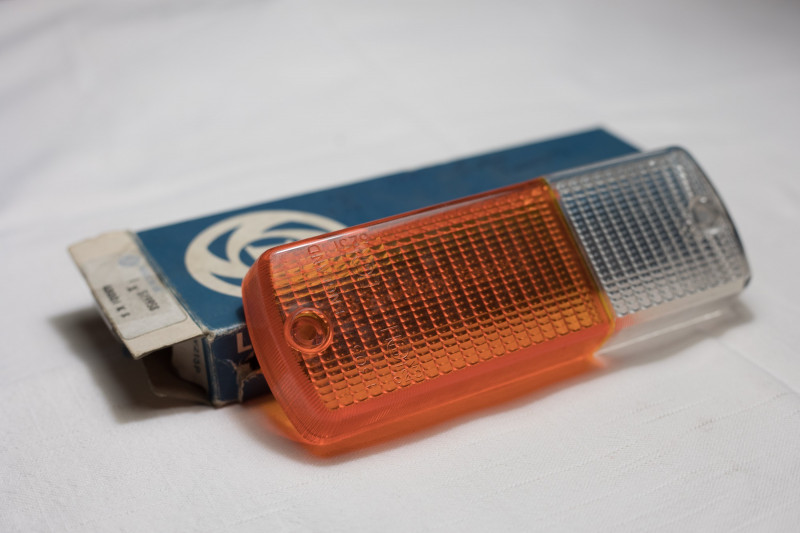 Got the gearstick rechromed at Derby plating.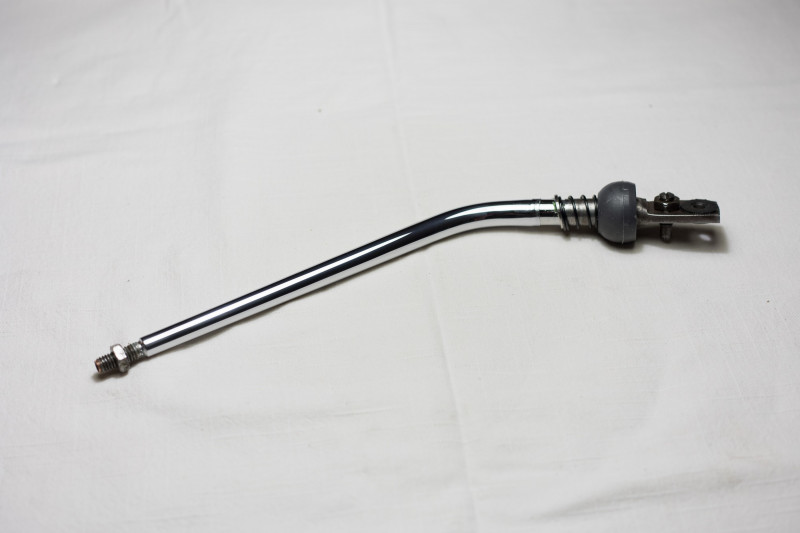 New wiring loom manufactured. This was a bit of a pain, but we got there in the end.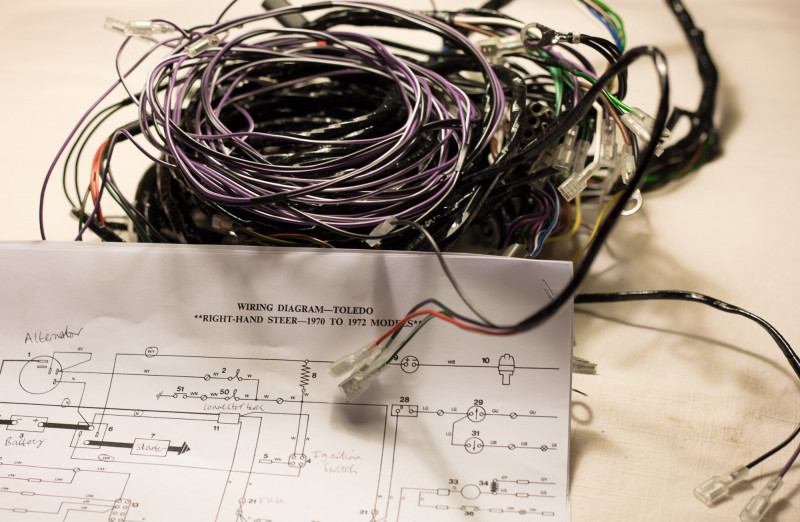 Springs powder coated, media blasted the suspension and spray painted the suspension components using epoxy mastic.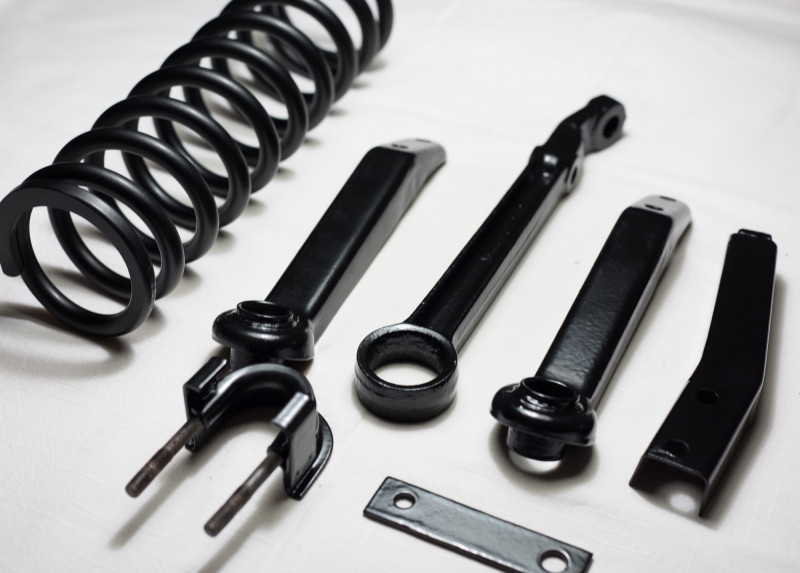 Refurbished the subframe mounts and bought new poly mounts and bolts.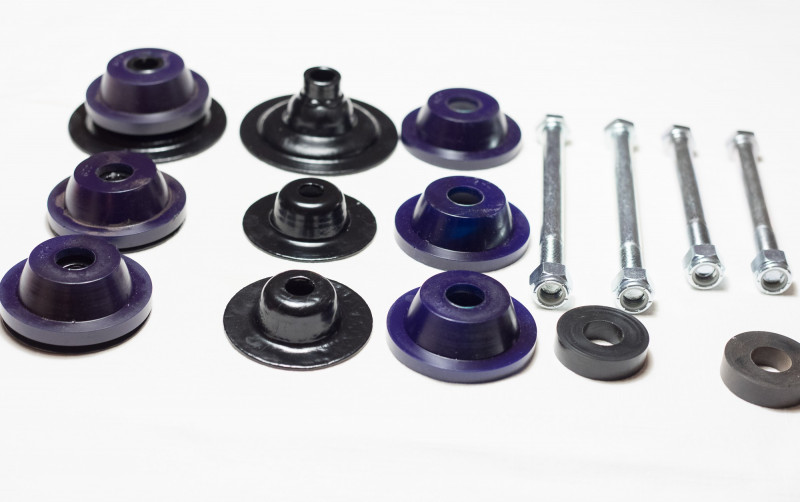 Got a stainless exhaust manufactured courtesy of the club, complete with early-style back box.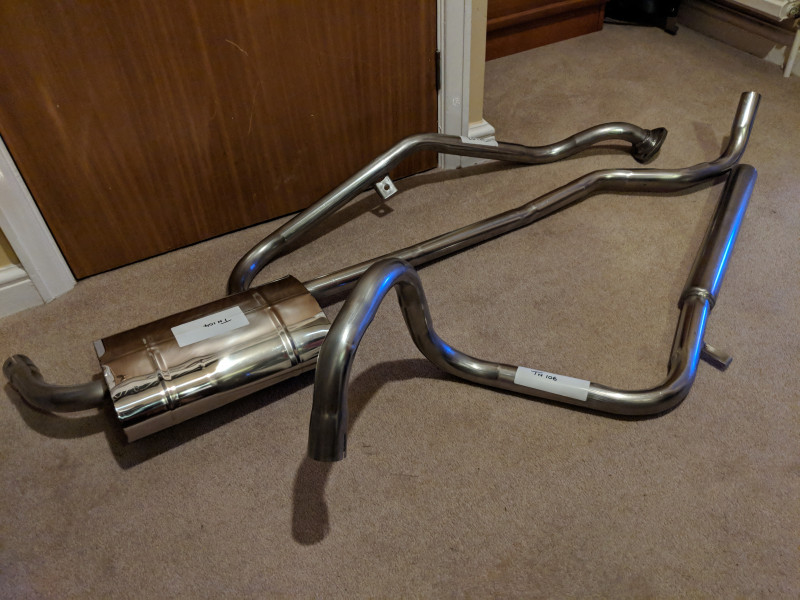 Bought all new nuts and bolts for the front and rear suspension.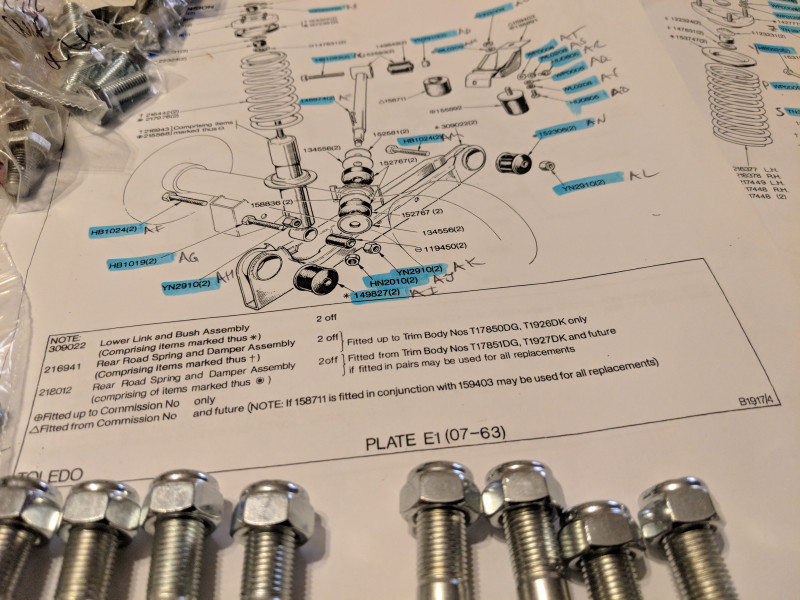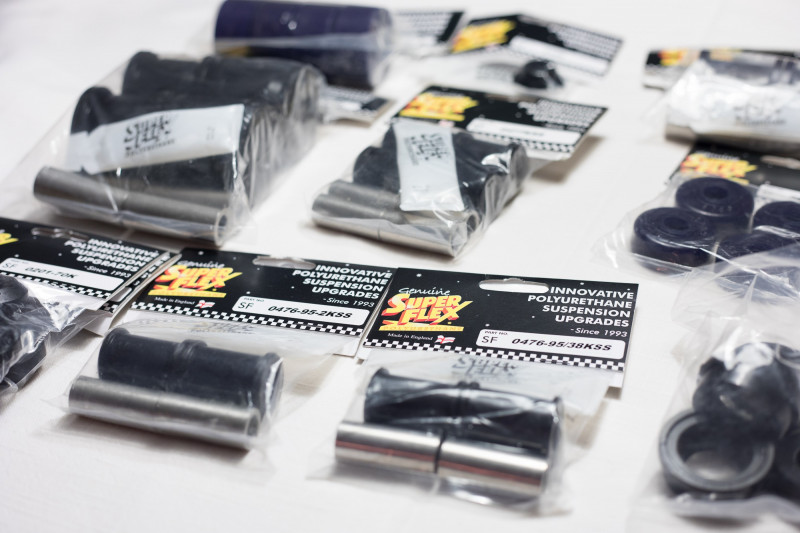 Bought cupro nickel brake pipes, wheel cylinders and had the master cylinder sleeved with stainless and rubber components replaced.