Hi guys,
thought I should make a separate thread for my 1973 2-door toledo as I don't want to get the two mixed up! Here are some pics of it, as you can see it's in OK condition, has done 40 ish thousand miles however the odometer has been swapped so sadly it's no longer accurate. I have owned this car for just over a year now, haven't really done anything to it besides service a brake caliper as it seized on, easy enough job to do as it's the same caliper as many BL cars of that era.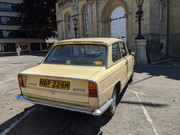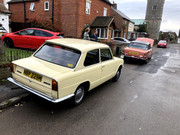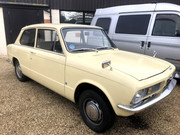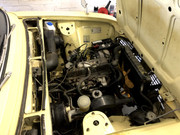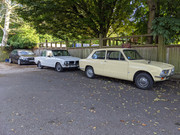 The car needs a few bits doing of course, which i shall be doing shortly:
- Starter I'd like to replace to a pre-engaged model as I'm not the biggest fan of inertia-types due to the relay they add, for some reason a single unit item seems a better idea rather than a relay sat in the bay
- bonnet needs spraying, I have a NOS one for this
- rust is starting to form in a few places including the vents on the top of the rear window
- steering bush needs replacing with a solid one, lot of play in the steering wheel
- gearbox bush needs replacing as it's not very tight, gearbox is the early 3-rail? one that feels like a spoon in a bowl of treacle to shift gears with.
- there are a couple of places underneath where light rust is forming so i'll need to catch those before any holes start appearing
- drivers seat is slightly ripped, not really that bothered by this
the car has had some filler used but I don't think it's ever been welded and looks OK. it's tuned very nicely and feels almost as if it's just been driven out of the showroom which is an absolute luxury!
This one out of my two I consider to be the show pony, it's not perfect and never will be but I think it's a bit of a gem. Will try and take pictures of anything I fix on it, currently sat in dry storage so hopefully doesn't deteriorate too much in that time.
Cheers
Jack